Buying tackle can often be a costly affair when going abroad to fish. At iFish Travel, we have a "gear hotel" where you as a customer are provided with free fishing gear for your trip. In concrete terms, this means that you as a customer don't have to spend money on reels, rods, leaders and hooks, as these are all included in the price. In practice, this means you don't have to worry about what fishing gear to bring. If you want to bring your own fishing gear on your trip, we're always ready with advice and guidance to make sure you leave with the right combination of gear.
As an extra service, we always have a stock of extra fishing tackle in all our destinations. So if you break a rod or your reel breaks, you don't have to worry about lost fishing time. You will simply be given some new gear. In addition, there is always extra gear on all boats.
Typically, a complete tackle pack for fishing in the Amazon has a value of more than 5,000.00 kroner.
Before departure on all our group trips, we hold a gear night where we review the different types of fishing gear used in the Amazon. As a customer, our gear night will give you the opportunity to see and try out the gear we recommend for fishing in the Amazon. This gives a very good idea of how powerful gear is actually used for fishing the big catfish and arapaima of the rivers.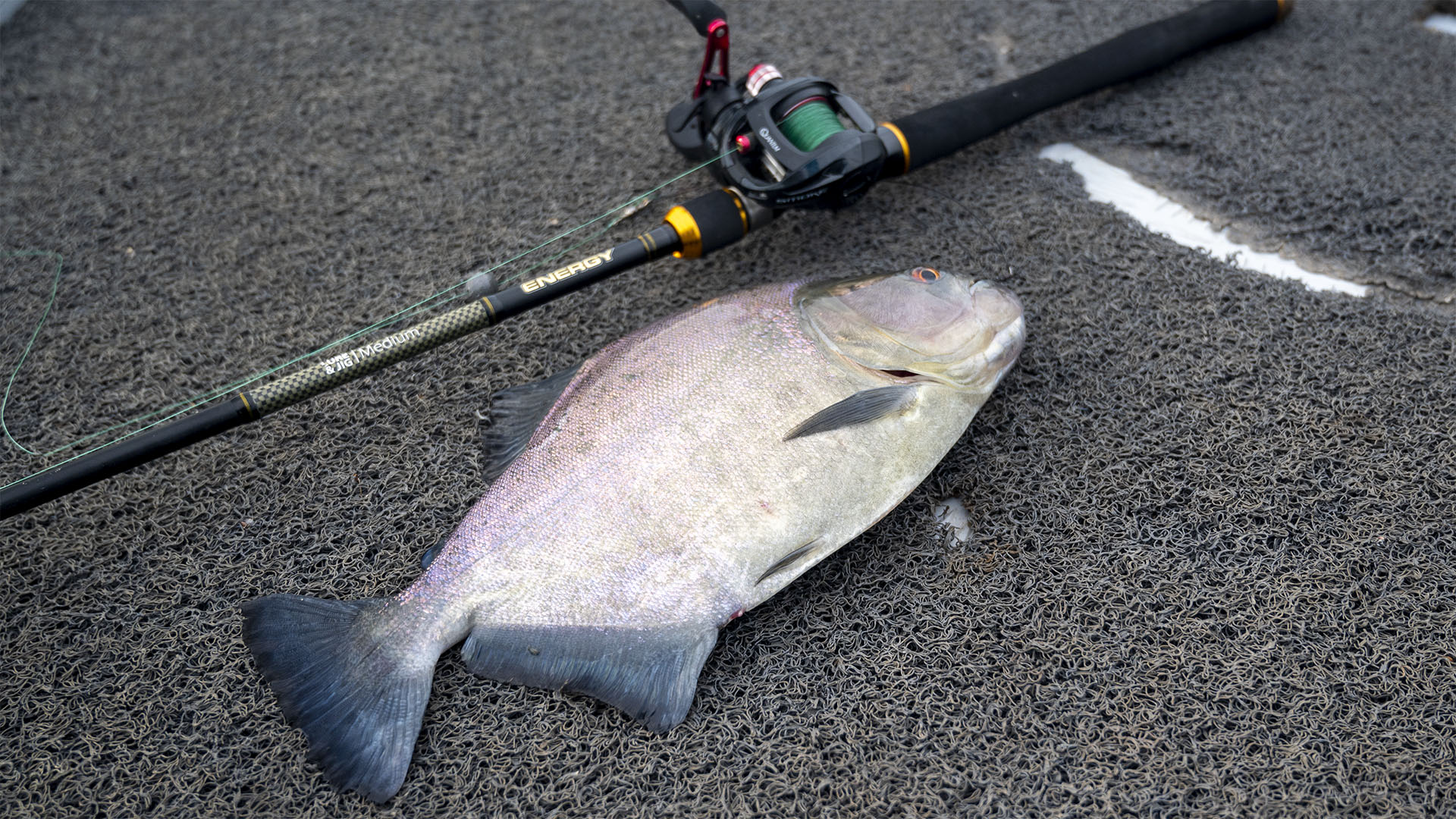 As part of our package tours to the Amazon in Brazil, steel leaders, hooks and lead are always included in the price of the trip. That's what we call good service. On all trips we bring a large selection of wobblers adapted to the fishing. A typical greek case with wobblers has a value of 1,000.00 kroner. As a customer, you can borrow the wobblers from us free of charge. However, lost wobblers must be replaced.
Call for more information
+45 20485045