River Roosevelt is named after US President Theodore Roosevelt, who in 1914 helped explore and map the river that had been discovered just a few years earlier. The river is found deep in the Amazon rainforest. The river is 760 kilometers long and is still considered one of the most impassable rivers in the entire Amazon. River Roosevelt is part of a protected area and home to the Sinta Larga tribe of about 1700 people. In addition, the area is subject to a carrying capacity principle where logging, agriculture and fishing are only allowed to a limited extent. As fishing tourists, we are helping to ensure the conservation of the Amazon rainforest. The lodge we stay at is run on the principle of self-sustainability and all employees are local. In practice, this means that the money we as tourists pay for the trip is spent on wages for local, local produce, as well as on education and conservation work.
In River Roosevelt, all angling is Catch & Release and it's a pleasure to see how the fishing guides respectfully treat the fish they catch. The fish stay in the water as much as possible and only come on land for a quick photo before release. If a fish is hooked too deep for release, it will either be used as bait fish or end up on the dinner table.
The lodge can accommodate a maximum of 20 fishermen. You stay in a shared double room with air-conditioning, shower and toilet. The lodge has a large common room where breakfast and dinner are served. The common room is also the setting for stories about the day's fishing and other angling stories while enjoying a cold beer or coke. As part of your stay, your dirty clothes are washed, dried and folded daily.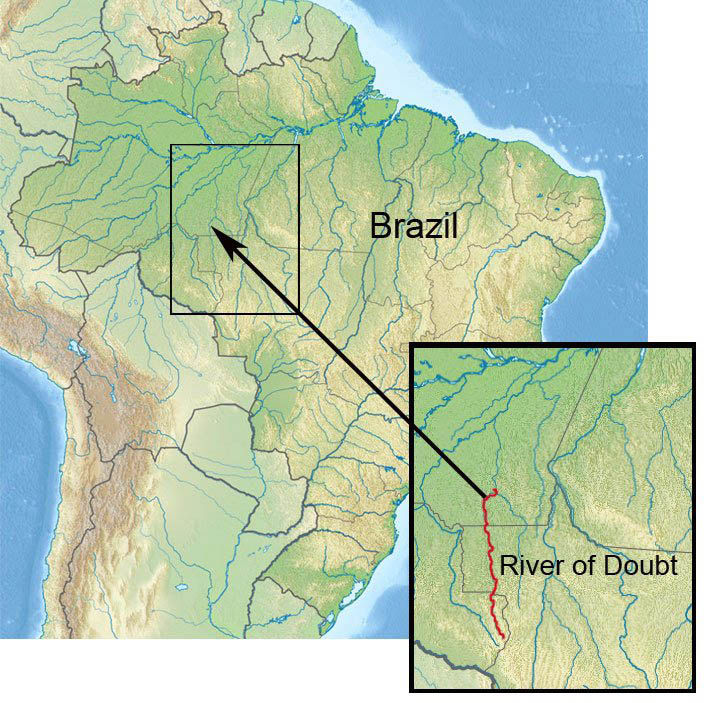 Live the dream and take the fishing trip of a lifetime to the Amazon, where parrots, caimans and river dolphins are frequent visitors. Fishing in Roosevelt is very varied. The river's strong rapids are used for fishing, for example for vampire tetra, where trophy fish of 6 – 10 kilograms are within reach. In June 2023, a vampire tetra weighing an impressive 17 kilograms was caught in Roosevelt. On the edge of the current-filled water, in the shade of overhangs and under submerged logs, the powerful peacock bass lurks. Both vampire tetra and peacock bass can be caught on baitfish, regular spin fishing with a popper or wobbler, or on a fly. It is important to hold on tight to the rod when the fish bites, because it is with a brutality that no fish from our latitudes can match. Most impressively, small fish weighing 2-3 kilos can exit with a brake pressure of 8 kilos. The river's deep and slow-moving pools are home to catfish, and who doesn't dream of crossing swords with a real river monster?
Call for more information
+45 20485045